Professor | Chief, Child and Youth Mental Health Collaborative, and Director, Division of Child and Youth Mental Health
Louise Gallagher
Child & Youth Mental Health
MB BCh BAO PhD MRCPsych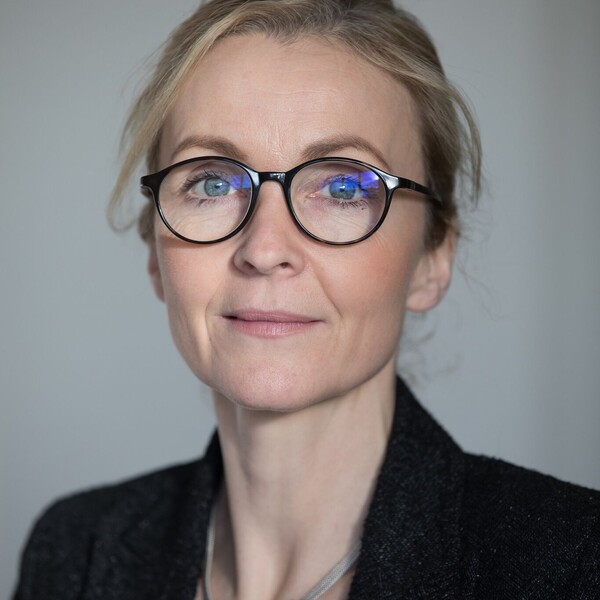 Dr. Louise Gallagher is a child and adolescent psychiatrist and a researcher in the areas of genomics and neuroscience. She trained in undergraduate medicine at University College Dublin prior to core training in psychiatry and specialist training in Child and Adolescent Psychiatry in Ireland. She was awarded a Wellcome Trust Mental Health Training Fellowship and completed a PhD in Psychiatric Genetics at Trinity College Dublin. She was Chair of Child and Adolescent Psychiatry from 2011-2022 at Trinity College Dublin and worked as a Consultant Child and Adolescent Psychiatrist in the Irish Health Service from 2005-2022 in child and adolescent mental health services, consultation liaison and specialist autism services. Louise's research interests are particularly focused on the application of genomics and neuroscience to personalised medicine approaches to therapeutics for neurodevelopmental conditions. As an active clinician, she has always been committed to advocating for improvements in services for child and youth mental health. She enjoys mentoring colleagues in their careers in science and medicine.  In 2022 she took up the role of Chief of the Child and Youth Mental Health Collaborative at the Hospital for SickKids, the Centre for Addiction and Mental Health and Professor at the Dept of Psychiatry, Temerty Faculty of Medicine and the Patsy Jamie Anderson Chair of Child and Youth Mental Health.
Professional Memberships
College of Psychiatrists of Ireland
Royal College of Psychiatrists, UK
Appointments
Chair of Child and Adolescent Psychiatry, Trinity College Dublin, Ireland (2011-2022)
Director of Research, School of Medicine, Trinity College Dublin, Ireland (2019-2021)
Consultant Child and Adolescent Psychiatrist, Children's Health Ireland (2021-2022)
Consultant Child and Adolescent Psychiatrist, Health Services Executive (2005-2021)
Research Interests
Autism and related Neurodevelopmental Conditions, Rare Neurogenetic Syndromes, Psychiatric Genomics
Grants
Horizon Europe: Risk and Resilience in Developmental Diversity and Mental Health (R2D2-MH) (€10M) Role: Co-applicant, WP1 lead (Genetic & environmental influences on risk and resilience in neurodiversity) (2022-2027)
Foundation for Prader Willi Research: Validation of a Novel Biomarker for Hyperphagia in PWS. ($99, 772) Role: PI
HRB Irish Network for Children's Clinical Trials (in4kids). (CTN-2021-007). (2021-2026) Role: Co-applicant.
European Commission Innovative Medicines Initiative (ref: 777394). Autism Innovative Medicine Studies – 2 – Trials. 01/06/2018. Role: Co-applicant
Recent Publications
Carter M, Casey S, O'Keeffe GW, Gibson L, Gallagher L, Murray DM. Maternal Immune Activation and Interleukin 17A in the Pathogenesis of Autistic Spectrum Disorder and Why It Matters in the COVID-19 Era. Front Psychiatry. 2022 Feb 17. doi: 10.3389/fpsyt.2022.823096. PMID: 35250672
Cook J, Molloy C, San José Cáceres A, Dinneen T, Bourgeron T, Murphy DG, Gallagher L, Loth E. The Synaptic Gene Study (SynaG): design and methodology to identify neurocognitive markers in Phelan McDermid Syndrome (PMS) and NRXN1 Deletions. Front Neurosci. 2022 Feb 18; 16:806990. PMID: 35250452.
Patel Y, Shin J, Abé C, Agartz I, Alloza C, Alnæs D, Ambrogi S, Antonucci LA, Arango C, Arolt V, Auzias G, Ayesa-Arriola R, Banaj N, Banaschewski T, Bandeira C, Başgöze Z, Cupertino RB, Bau CHD, Bauer J, Baumeister S, Bernardoni F, Bertolino A, Bonnin CDM, Brandeis D, Brem S, Bruggemann J, Bülow R, Bustillo JR, Calderoni S, Calvo R, Canales-Rodríguez EJ, Cannon DM, Carmona S, Carr VJ, Catts SV, Chenji S, Chew QH, Coghill D, Connolly CG, Conzelmann A, Craven AR, Crespo-Facorro B, Cullen K, Dahl A, Dannlowski U, Davey CG, Deruelle C, Díaz-Caneja CM, Dohm K, Ehrlich S, Epstein J, Erwin-Grabner T, Eyler LT, Fedor J, Fitzgerald J, Foran W, Ford JM, Fortea L, Fuentes-Claramonte P, Fullerton J, Furlong L, Gallagher L, Gao B, Gao S, Goikolea JM, Gotlib I, Goya-Maldonado R, Grabe HJ, Green M, Grevet EH, Groenewold NA, Grotegerd D, Gruber O, Haavik J, Hahn T, Harrison BJ, Heindel W, Henskens F, Heslenfeld DJ, Hilland E, Hoekstra PJ, Hohmann S, Holz N, Howells FM, Ipser JC, Jahanshad N, Jakobi B, Jansen A, Janssen J, Jonassen R, Kaiser A, Kaleda V, Karantonis J, King JA, Kircher T, Kochunov P, Koopowitz SM, Landén M, Landrø NI, Lawrie S, Lebedeva I, Luna B, Lundervold AJ, MacMaster FP, Maglanoc LA, Mathalon DH, McDonald C, McIntosh A, Meinert S, Michie PT, Mitchell P, Moreno-Alcázar A, Mowry B, Muratori F, Nabulsi L, Nenadić I, O'Gorman Tuura R, Oosterlaan J, Overs B, Pantelis C, Parellada M, Pariente JC, Pauli P, Pergola G, Piarulli FM, Picon F, Piras F, Pomarol-Clotet E, Pretus C, Quidé Y, Radua J, Ramos-Quiroga JA, Rasser PE, Reif A, Retico A, Roberts G, Rossell S, Rovaris DL, Rubia K, Sacchet M, Salavert J, Salvador R, Sarró S, Sawa A, Schall U, Scott R, Selvaggi P, Silk T, Sim K, Skoch A, Spalletta G, Spaniel F, Stein DJ, Steinsträter O, Stolicyn A, Takayanagi Y, Tamm L, Tavares M, Teumer A, Thiel K, Thomopoulos SI, Tomecek D, Tomyshev AS, Tordesillas-Gutiérrez D, Tosetti M, Uhlmann A, Van Rheenen T, Vazquez-Bourgón J, Vernooij MW, Vieta E, Vilarroya O, Weickert C, Weickert T, Westlye LT, Whalley H, Willinger D, Winter A, Wittfeld K, Yang TT, Yoncheva Y, Zijlmans JL, Hoogman M, Franke B, van Rooij D, Buitelaar J, Ching CRK, Andreassen OA, Pozzi E, Veltman D, Schmaal L, van Erp TGM, Turner J, Castellanos FX, Pausova Z, Thompson P, Paus T.Biol Psychiatry. 2022 Aug 15;92(4):299-313. doi: 10.1016/j.biopsych.2022.02.959. Epub 2022 Mar 4.PMID: 35489875
Sha Z, van Rooij D, Anagnostou E, Arango C, Auzias G, Behrmann M, Bernhardt B, Bolte B, Busatto Filho G, Calderoni S, Calvo R, Daly E, Deruelle C, Duan M, Duran F, Durston S, Ecker C, Ehrlich S, Fair D, Fedor F, Fitzgerald F, EU-AIMS LEAP group, Franke B, Freitag CM, Gallagher L, Glahn D, Haar S, Hoekstra L, Jahanshad N, Jalbrzikowski M, Janssen J, King JA, Lazaro L, Lerch JP, Luna B, Beatriz Luna, McGrath J, Medland S, Muratori F, Murphy DG, Neufeld J, O'Hearn K, Oranje B, Parellada M,Pariente J, Postema M, Remnélius KL, Retico A, Rosa P, Rubia K, Shook D, Tammimies K,Taylor MJ, Tosetti M, Wallace GL, Zhou F, Thompson PM, Fisher S, Buitelaar JK, Francks C. Subtly altered topological asymmetry of brain structural covariance networks in autism spectrum disorder across 43 datasets from the ENIGMA consortium. Mol Psychiatry. 2022 Apr;27(4):2114-2125. doi: 10.1038/s41380-022-01452-7. PMID: 35136228
Dinneen T, Ní Ghrálaigh F, Walsh R, Lopez LM, Gallagher L. How Does Genetic Variation Modify ND-CNV Phenotypes? Trends in Genetics 2022 Feb;38(2):140-151. PMID: 34364706
Ní Ghrálaigh F, McCarthy E, Murphy DN, Gallagher L, Lopez LM. Brief Report: Evaluating the Diagnostic Yield of Commercial Gene Panels in Autism. J Autism Dev Disord. 2022 Jan 7. PMID: 34994928
Molloy CJ, Gallagher L. Autism Spectrum Conditions: Stratification biomarkers for a heterogeneous condition. Ir J Psychol Med. 2021 Nov 26:1-7. PMID: 34823622
Avazzadeh S, Quinlan LR, Reilly J, McDonagh K, Jalali A, Wang Y, McInerney V, Krawczyk J, Ding Y, Fitzgerald J, O'Sullivan M, Forman EB, Lynch SA, Ennis S, Feerick N, Reilly R, Li W, Shen X, Yang G, Lu Y, Peeters H, Dockery P, O'Brien T, Shen S, Gallagher L. NRXN1α+/- is associated with increased excitability in ASD iPSC-derived neurons. BMC Neurosci. 2021 Sep 15. 22(1):56. PMID: 34525970
Oakley B, Tillmann J, Ruigrok A, Baranger A, Takow C, Charman T, Jones E, Cusack J, Doherty M, Violland P, Wroczyńska A, Simonoff E, Buitelaar JK, Gallagher L, Murphy DGM. COVID-19 health and social care access for autistic people: European policy review. BMJ Open. 2021 May 17;11(6): e045341.
Ding Y, O'Brien A, Marcó de la Cruz B, Yang M, Lu Y, Qian X, Yang G, McInerney V, Krawczyk J, Lynch SA, Howard L, Allen NM, O'Brien T, Gallagher L, Shen S. Derivation of four iPSC lines from a male ASD patient carrying a deletion in the middle coding region of NRXN1α gene (NUIGi039-A and NUIGi039-B) and a male sibling control (NUIGi040-A and NUIGi040-B). Stem Cell Res. 2021 May; 53:102254.
Honours and Awards
International Society for Autism Research (INSAR) Global Leader
Society for the Study of Behavioral Phenotypes – Tom Oppé Distinguished Lecture (2019)
Fellowship Trinity College Dublin  (FTCD) (2011)
Academy of Medicine of Ireland Senior Registrars Prize. (2004)
Wellcome Trust Mental Health Training Fellowship, 1999-2002