Competence By Design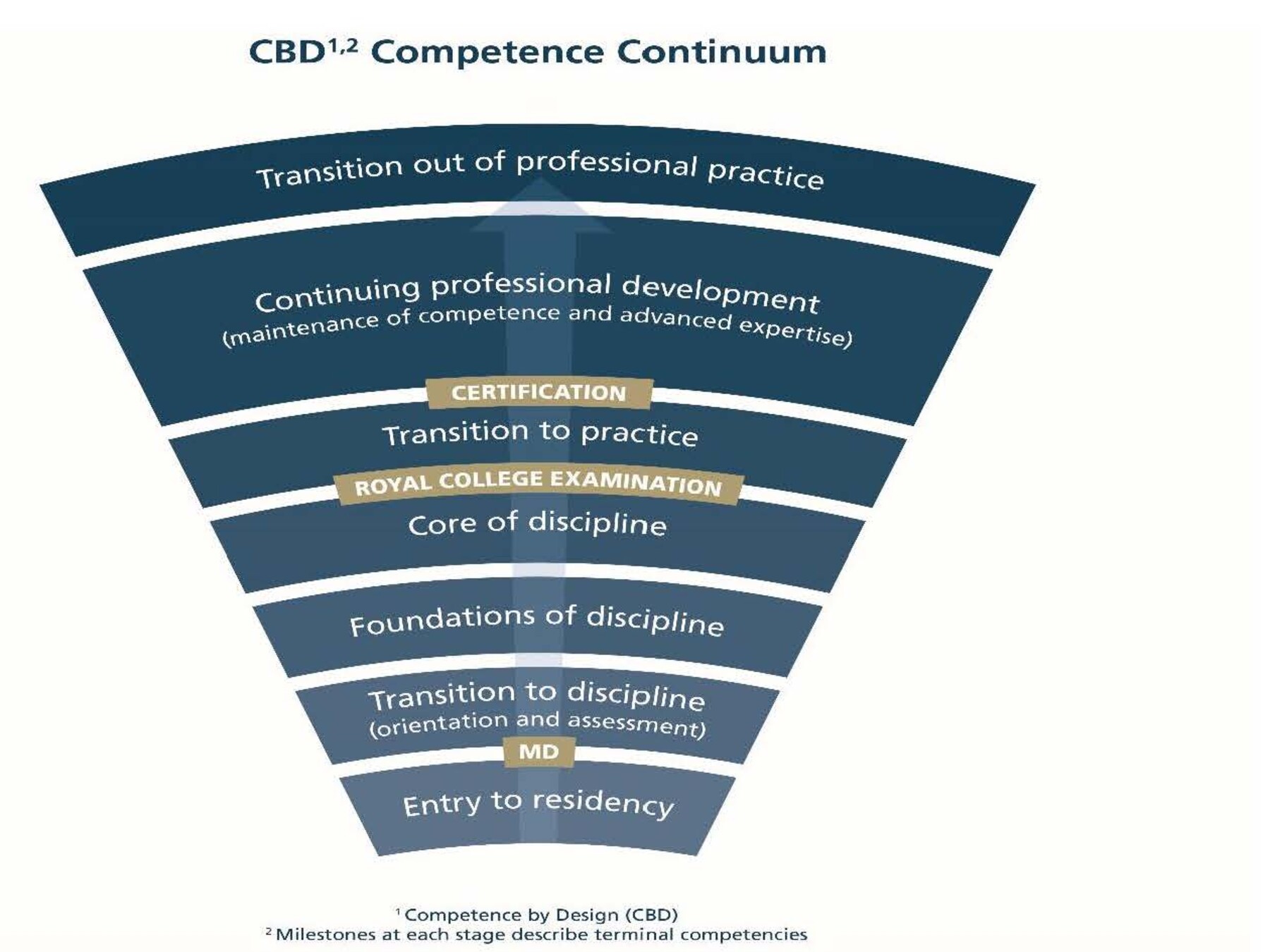 Competence by Design (CBD) is the model of the competency-based method of medical education that is being used by the Royal College of Physicians and Surgeons and is utilized in the Department of Psychiatry. It is a system of medical education that focuses on outcomes and is based on a framework of competencies. It is a change to postgraduate residency training with the goal of enhancing patient care by improving resident learning and assessment. All psychiatry training programs in Canada have been required to follow the CBD model as of July 2020. 
CBD organizes training into stages, provides guidance for teaching and learning at each stage, and includes frequent, in the moment, low-stakes assessments of competencies. The competency stages are assessed using a series of entrustable professional activities (EPAs) which are made up of measurable milestones. Residents must demonstrate EPA competence in order to progress through their stages of training.
For detailed information on the EPAs at the Transition to Discipline (TTD), Foundations of Discipline (FOD), Core of Discipline (COD), and Transition to Practice (TTP) competency stages visit our Entrustable Professional Activities page.