Martin M Antony
Neurosciences and Clinical Translation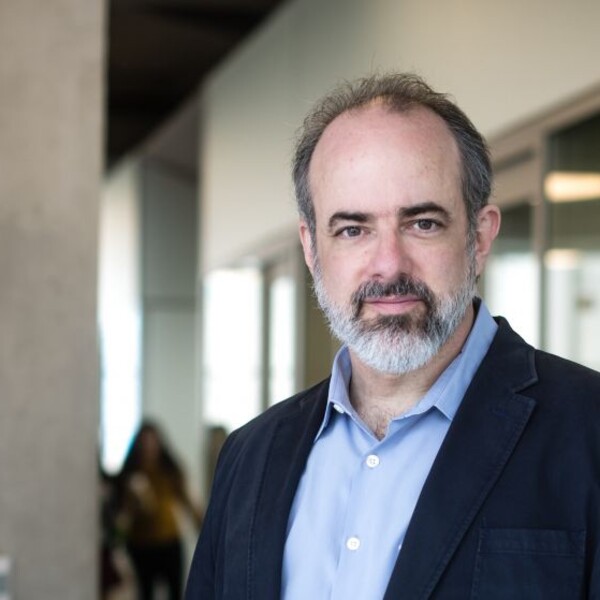 Address
Toronto Metropolitan University, 350 Victoria St, Toronto, Ontario Canada M5B 2K3
Appointment Status
Primary
Dr. Antony is professor and Chair in the Department of Psychology at Toronto Metropolitan University and provincial clinical lead for the Ontario Structured Psychotherapy Program. He is also professor in the Department of Psychiatry at the University of Toronto, and professor (part time) in the Department of Psychiatry and Behavioural Neurosciences at McMaster University. Previously, he was founding director of both the Anxiety Treatment and Research Clinic and the Psychology Residency Program at St. Joseph's Healthcare Hamilton. He is a fellow of the Royal Society of Canada, and a past president of the Association for Behavioral and Cognitive Therapies and the Canadian Psychological Association. He has published 33 books and over 300 scientific articles and chapters in areas related to cognitive behavior therapy and anxiety-related disorders. He has given more than 500 presentations to audiences across four continents, and has been interviewed, featured, or quoted more than 450 times in various print, radio, television, and online media outlets, including CBC, CNN, Globe and Mail, National Post, Toronto Star, New York Times, Washington Post, Scientific American Mind, and many others.
Research Synopsis
Understanding and treating anxiety-related disorders, including obsessive-compulsive disorder, social anxiety disorder, panic disorder, generalized anxiety disorder, and specific phobias
Understanding and treating clinical perfectionism
Role of cognitive factors, behavioral factors (e.g., reinforcement), and biological factors in the etiology and maintenance of anxiety disorders and perfectionism
Evidence-based psychological treatment
Evidence-based psychological assessment
Recent Publications
Carney, A.E., Kandasamy, K., Lenton-Brym, A.P., Halbreiner, A.M., Schneider, L., & Antony, M.M. (in press). An investigation of the patterns of association between anxiety symptom clusters and mask-wearing during the COVID-19 pandemic in Canada. Canadian Journal of Behavioural Science.
Shoychet, G., Lenton-Brym, A.P., & Antony, M.M. (in press). The impact of COVID-19 anxiety on quality of life in Canadian adults: The moderating role of intolerance of uncertainty and health locus of control. Canadian Journal of Behavioural Science. http://dx.doi.org/10.1037/cbs0000331
Wilson, G.A., Malivoire, B.L., Cassin, S.E., & Antony, M.M. (in press). A mixed methods investigation of reasons underlying fear of positive evaluation. Clinical Psychology and Psychotherapy. http://doi.org/10.1002/cpp.2818
Bieling, P.J., McCabe, R.E., & Antony, M.M. (2022). Cognitive behavioral therapy in groups (2nd ed.). Guilford Press.
Hara, K.M., Westra, H.A., Coyne, A.E., Di Bartolomeo, A.A., Constantino, M.J., & Antony, M.M. (2022). Therapist affiliation and hostility in cognitive-behavioral therapy with and without motivational interviewing for severe generalized anxiety disorder. Psychotherapy Research, 32(5), 598-610. https://doi.org/10.1080/10503307.2021.2001069
Henderson, L.C., Stewart, K.E., Koerner, N., Rowa, K., McCabe, R.E., & Antony, M.M. (2022). The relationship between religiosity, spirituality, and obsessive-compulsive disorder-related symptoms in clinical and nonclinical samples. Psychology of Religion and Spirituality, 14(2), 208-221. https://doi.org/10.1037/rel0000397
Krause, K.L., Koerner, N., & Antony, M.M. (2022). Cognitive restructuring before versus after exposure: Effect on expectancy and outcome in individuals with claustrophobia. Behavior Modification, 46(6), 1432-1459. https://doi.org/10.1177/01454455221075754
Pawluk, E.J., Musielak, N., Milosevic, I., Rowa, K., Shnaider, P., Schneider, L.H., Antony, M.M., & McCabe, R.E. (2022). Psychometric properties of the Diagnostic Assessment Research Tool (DART) Self-Report Screener for DSM-5 mental disorders. Journal of Psychopathology and Behavioral Assessment, 44(4), 1169-1176. https://doi.org/10.1007/s10862-021-09895-y
Roberge, P., Marx, P., Couture, J., Carrier, N., Benoît, A., Provencher, M.D., Antony, M.M., & Norton, P.J. (2022). French adaptation and validation of the Panic Disorder Severity Scale Self-Report. BMC Psychiatry, 22:434. https://doi.org/10.1186/s12888-022-03989-x
Roberge, P., Provencher, M.D., Gaboury, I., Gosselin, P., Vasiliadis, H.-M., Benoît, A., Carrier, N., Antony, M.M., Chaillet, N., Houle, J., Hudon, C., & Norton, P.J. (2022). Group transdiagnostic cognitive-behavior therapy for anxiety disorders: A pragmatic randomized clinical trial. Psychological Medicine, 52(13), 2460-2470. https://doi.org/10.1017/S0033291720004316
Rogojanski, J., Zeifman, R.J., Antony, M.M., Walker, J.R., Monson, C.M., and the Mobilizing Minds Research Group (2022). Evaluation of a decision aid for the treatment of adult depression. Journal of American College Health, 70(6), 1634-1643. http://doi.org/10.1080/07448481.2020.1817034
Schneider, L.H., Pawluk, E.J., Milosevic, I., Shnaider, P., Rowa, K., Antony, M.M., Musielak, N., & McCabe, R.E. (2022). The Diagnostic Assessment Research Tool (DART) in action: A preliminary evaluation of a semistructured interview for DSM-5 disorders. Psychological Assessment, 34(1), 21-29. https://doi.org/10.1037/pas0001059
Wilson, G.A., Malivoire, B.L., Cassin, S.E., Antony, M.M. (2022). An investigation of emotional and cognitive responses to positive, negative, and neutral social evaluation using a face-to-face social interaction task in social anxiety disorder. International Journal of Cognitive Psychotherapy, 15(3), 255-276. https://doi.org/10.1007/s41811-022-00137-x
Appointments
Professor, Department of Psychology, Ryerson University