After Losing Their Son, Parents Honour His Memory by Supporting Psychiatry Trainees
News & Events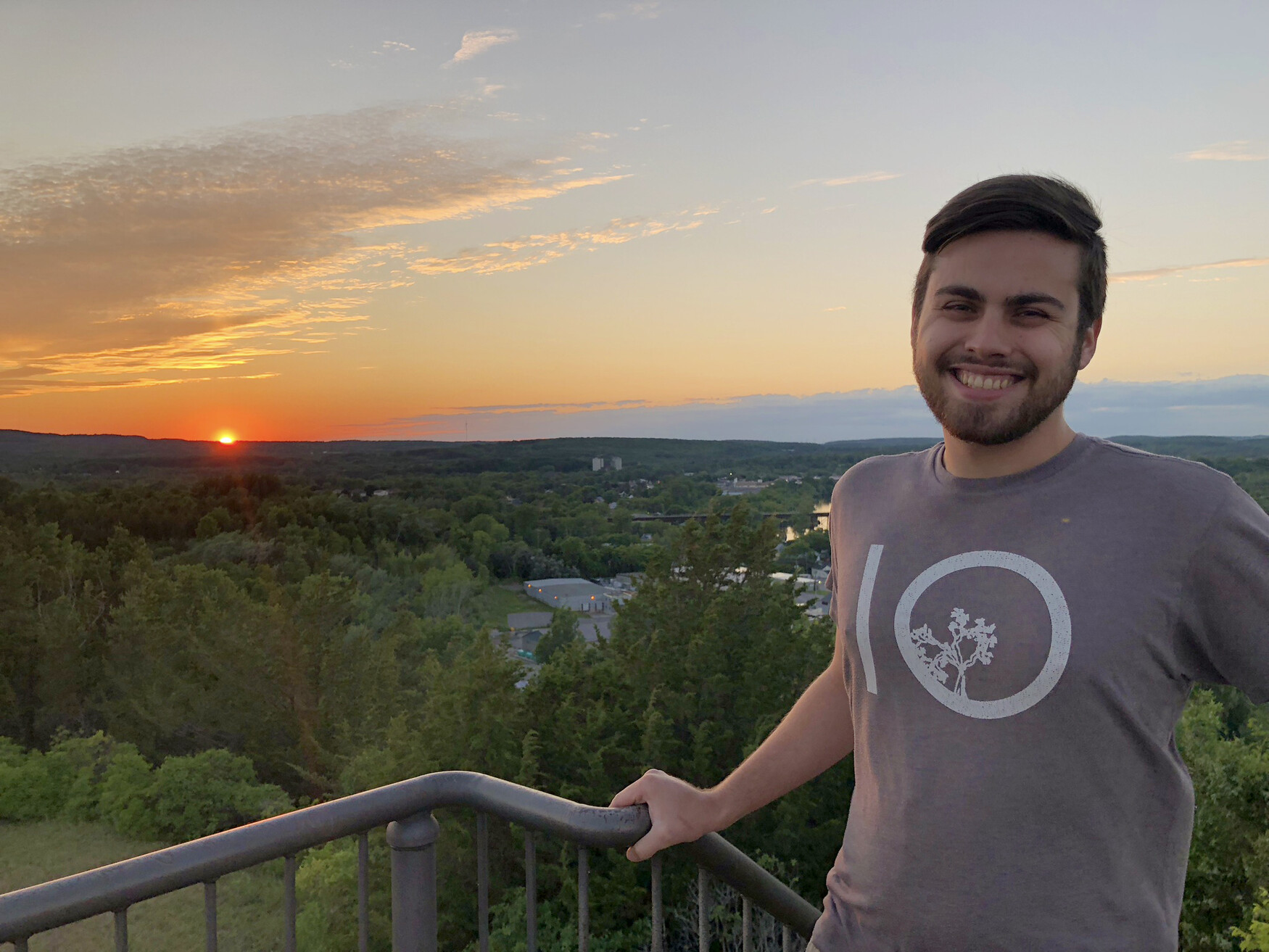 Kevin Gordon Rankin was a 22-year-old with a promising future in electrical engineering technology, a loving family, and a close circle of friends. His parents found out he was struggling with severe mental illness only weeks before he died by suicide in November of 2018.
To honour their son's memory — and to open a conversation and improve support for youths suffering from mental illness — his parents Gord and Marie Rankin established the Kevin Gordon Rankin Memorial Award in Mental Health in the U of T's Department of Psychiatry. The award provides funding annually to a psychiatry trainee with a passion for working with youths and young adults.
Gord and Marie hope that in the future all youths and young adults will be able to access effective and compassionate mental health care when they need it most. They know it is difficult to reach out, and that even within families, stigma still stops people from opening up about mental health problems. By sharing Kevin's story, they want to make it easier for others.
"The best way to battle stigma is to share personal stories," says Kevin's mother, Marie. "Speaking more openly within families and with friends can help. You need to talk to people who are outside your headspace, who can see the positive things that you aren't able to see."
Kevin was born in Trenton, Ontario, and showed a love of learning from a young age. He was a staple at the annual science fairs and was valedictorian of his grade eight class. An accomplished student, he was a meticulous worker with a passion for technology. He followed the latest technology news and helped his friends build custom computers. Always willing to lend a hand, his friends and family knew they could count on him to be there when they needed him.
"He was respectful and caring. Always ready to lend an ear and help people," says Kevin's mother, Marie.
After high school, Kevin wanted to attend college in a bigger city, and enrolled in the electrical engineering technology program at Algonquin College. He graduated on the Dean's List and at the top of his class. For his final project, Kevin created a small-scale home that was fully automated, deeply impressing his teachers and going far beyond what was taught in his courses. He went on to work for electrical companies in Ottawa and Toronto before moving home in June to work at a Solar Farm in Napanee.
Kevin's parents suddenly became aware he was suffering from a mental illness in November 2018. The family sought help from healthcare providers, visiting a local crisis centre, and Kevin was prescribed antidepressants. A short time later, Kevin unexpectedly took his own life.
In a final note to his parents, Kevin wrote that "I always thought there was something wrong with me" and "I looked normal on the outside, whatever that was".
His parents grappled to understand – and they decided to speak out to help others.
"We need to start early, in schools, in families," says Marie. "We need to talk to our children, and to open up with them, so we're all able to talk about our feelings and our mental health."
Kevin's death is a reminder that mental illness can affect anyone, including a young man with good career prospects, loving parents, and close friends.
"Mental illness is a disease, like any other disease," says Gord Rankin, "The brain can get sick like any other part of the body — you just can't see it the same way."
Gord and Marie hope the award will support compassionate and positive trainees — and that Kevin's story will help encourage others to open up about mental health and to feel comfortable seeking professional help.
The Kevin Gordon Rankin Memorial Award in Mental Health is currently accepting applications until April 15, 2022. Learn more about how to apply.
If you are experiencing suicidal thoughts or feelings, there is help.
Mental health resources:
U of T mental health resources:
You can make an online contribution and support the University of Toronto's Department of Psychiatry.