Janet Durbin
Adult Psychiatry and Health Systems
PhD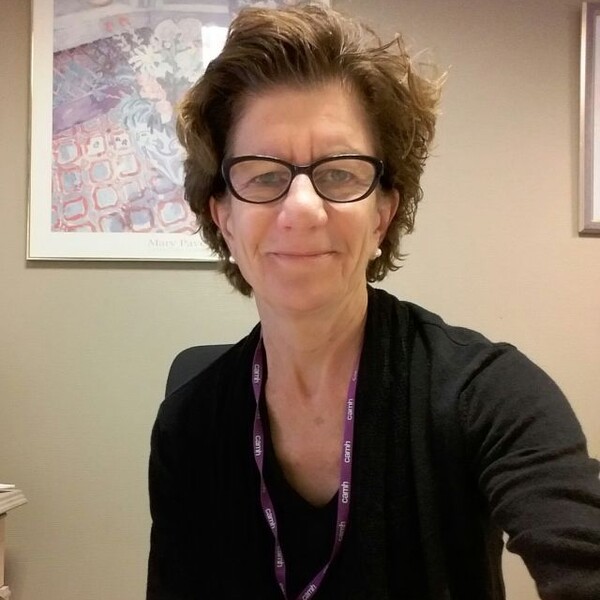 Location
Centre for Addiction & Mental Health
Address
33 Russell St, T310, Toronto, Ontario Canada M5S 2S1
Appointment Status
Primary
Janet Durbin is an independent scientist at CAMH in the Provincial System Support Program, and an Associate Professor, University of Toronto. Janet's research is focused on performance measurement, service and system planning and improvement. Recent work is supporting practice change and improvement in relation to delivery of early intervention in psychosis programs, strengths case management and health care for people with developmental disabilities.
Research Synopsis
Early psychosis
Developmental disability
Community mental health
Performance measurement – using fidelity assessments, common data sets
Supporting practice change
Quality improvement
Recent Publications
1. Stergiopoulos,V., Gozdnik, A., Nisenbaum,R., Durbin, J., Hwang, S., O'Campo, P., Tepper, J., Wasylenki, D. Bridging Hospital and Community Care for Homeless Adults with Mental Health Needs: Outcomes of a Brief Interdisciplinary Intervention. Canadian Journal of Psychiatry.
2. Lin, E., Durbin, J., Guerriere, D., Volpe, T., Selick, A., Kennedy, J., Ungar, W., Lero, D. (2018). Measuring Family/Friend Caregivers' Work and Needs: What is the Current State and What is Needed. Health & Social Care in the Community:1-22. DOI: 10.1111/hsc.12546.
3. Casson, I., Broda, T., Durbin, J., Green, L., Grier, L., Lunsky, Y. Implementing Health Checks for adults with intellectual and developmental disabilities in a family practice. (2108). Canadian Family Physician, Vol 64 (Suppl 2), April.
4. Selick, A., Lamoureux, A., O'Connor, K, Durbin, J. (2017). A survey of health equity practices in early psychosis intervention programs: A starting point for improvement. Healthcare Policy, 13(2):10-19.
5. Wagner, D., Durbin, J., Barnsley, J., Ivers, N. (2017). Beyond Quality Improvement: Exploring Why Primary Care Teams Engage in a Voluntary Audit and Feedback Program. BMC Health Services Research, 17:803. DOI 10.1186/s12913-017-2765-3.
6. Lamanna, D., Stergiopoulos, V. Durbin, J., O'Campo, P., Poremski, D., Tepper, J. (2017). Promoting continuity of care for homeless adults with unmet health needs: The role of brief interventions. Health and Social Care in the Community. DOI: 10.1111/hsc.12461.
7. Selick A, Durbin J, Vu N, O'Connor K, Volpe T, Lin E. (2017). Barriers and facilitators to implementing family support and education in Early Psychosis Intervention programs: A systematic review. Early Intervention in Psychiatry. DOI: 10.1111/eip.12400.
8. Durbin, A., Sirotich, F., Roesslein, K., Durbin, J and Lunsky, Y. (2017). Needs among persons with human immunodeficiency virus and intellectual disabilities in community mental health care: A Cross-sectional study. Journal of Intellectual Disability Research, 61(3), 292-299. DOI:10.1111/jir.12322.
9. Durbin, J., Selick, A., Casson, I., Green, L., Spassiani, N., Perry, A., Lunsky, Y. (2016). Evaluating the implementation of health checks for adults with intellectual and developmental disabilities in primary care: The importance of organizational context, Intellectual and Developmental Disabilities, Vol. 54, No. 2, 136–150. (April)
10. Sirotich, F., Durbin, A., Durbin, J. (2016). Examining the need profiles of patients with multiple emergency department visits for mental health reasons: A cross-sectional study, Social Psychiatry and Psychiatric Epidemiology, Volume 51(5), 777-786. (February).
Appointments
Department of Psychiatry, University of Toronto (Associate)
Grants
Co-Principal Investigator: Enhancing Evidence-Based Practice for Youth and Emerging Adults with Early Psychosis: Implementation and Evaluation in Diverse Service Settings, With A. Voineskos (PI), P. Kurdyak, G. Foussias, S. Sockalingam (co-PIs), Canadian Institutes of Health Research Operating Grant: SPOR Innovative Clinical Trial Multi-Year Grant. $1,500,000 (Cash support contribution: $750,000; In-kind support: $750,000), 2018-2022.
Evaluation Lead, Nuts and Bolts of Health Care for Direct Support Professionals: Creation of a Staff Toolkit. With Vita Community Services: $199,970. Ministry of Community and Social Services: Employment and Modernization Fund ($96,085.45 (yr1); $103,885.90 (yr2), 2017-2019.
Co-investigator. Evaluating the strengths model of case management for people with severe mental illness: A multi-province study. Canadian Institutes for Health Research. PI: E. Latimer; Collaborators: T. Aubry,, T. Krupa, R. Whitley, N. Mayo, C. Vallee, C. Leclerc, A. Setliff, B. Barrett, C. Briand. $1,230,051. Operating grant, 2014-2018.
Scientific lead. Assessing delivery of early psychosis intervention (EPI) services in Ontario. Early Psychosis Intervention Ontario Working Group (EPION). Collaborators: C. Cheng, G. Langill, S. Archie, D Addington. $40,000 to $80,000/year (varies by year). Research contract,2017-2019.