Jacob Vorstman
Consultation/Liaison Psychiatry
MD, PhD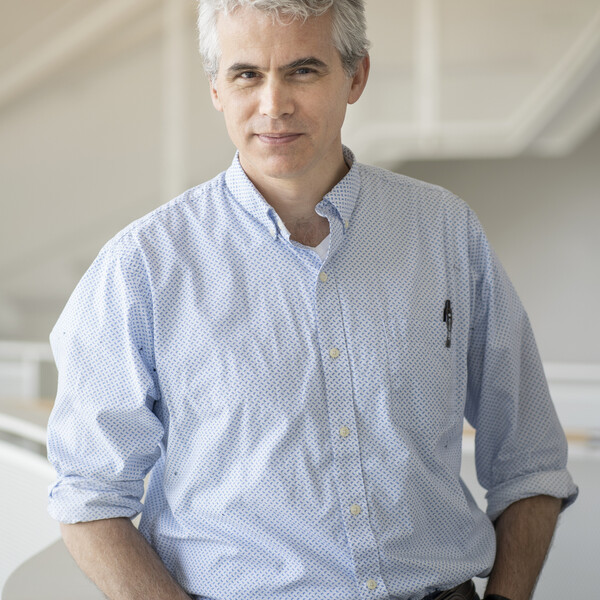 Location
The Hospital For Sick Children
Address
686 Bay Street, 2nd floor, Autism Research Unit , Toronto, Ontario Canada
Appointment Status
Primary
Jacob Vorstman trained in both child and adolescent psychiatry (clinic and research) and molecular genetics (research). Starting in 2001 at the University Medical Center in Utrecht, the Netherlands,his research focused on the psychiatric and genetic aspects of the 22q11.2 deletion. Between 2004 and 2006 and April 2016 and June 2017 he worked in the Children's Hospital of Philadelphia, United States of America.
Dr Vorstman is an executive board member in an international consortium for the study of the behavioural phenotype in the 22q11.2 deletion syndrome, encompassing 22 research sites and funded by the NIMH ($12M). The analysis of consortium longitudinal IQ data in relation to the risk of psychosis was recently published in JAMA Psychiatry. Gradually he has broadened the scope from 22q11DS to the study of genotype-phenotype relations in autism and schizophrenia. His ambition is to further insights into the genetic architecture underlying these disorders as well as to improve methods to measure the associated phenotypes. Regarding the latter, he developed a smartphone application, in equal partnership with Professor Kas, which allows 24/7 objective registrations of social and communicative behaviours of individuals. This application has received considerable funding and is at present implemented in several ongoing studies generating the first data of this kind.
Following his PhD in 2008 he has worked as an assistant professor and PI at the Brain Center Rudolf Magnus, UMC Utrecht where he supervised four PhD students towards a successful defense of their thesis and continues to supervise several ongoing trajectories in an adjunct appointment. In September 2017 Dr Vorstman was appointed as an associate professor at the University of Toronto, and a Scientist at the SickKids Research Institute. As of March 2023, Dr Vorstman is appointed as a senior scientist at the SickKids Research Institute.
For general inquires please contact Elaine Chang, Administrative Coordinator, at elainec.chang@sickkids.ca.
Research Synopsis
I am interested in better understanding the genetic mechanisms underlying neurodevelopment and neurodevelopmental disorders. With my work I aim to contribute to the identification of genetic variation as well as to the elucidation of their impact on the phenotype. As a child and adolescent psychiatrist I work with children with various neurodevelopmental phenotypes as well as children born with genetic conditions that increases the risk to such phenotypes. As an example, since 2001 I have worked with children and adolescents with the 22q11.2 deletion syndrome; I combine the clinical care with the collection of standardized observations and biological data (e.g. genetic, biomarkers, neuro-imaging). I highly value the opportunity to combine my clinical work with scientific research. Probably as a result of my interactions with patients and their families, I am always interested in the question of translating findings from genetic studies into concrete improvements of clinical care and patient wellbeing. For instance, in relation with the previous example, I have co-authored paediatric clinical guidelines for 22q11DS patients.
In regard of the psychiatric phenotype it is noteworthy that at present none of the measures used to assess human behaviour are truly objective as such data is invariably derived from questionnaires, interviews or, at best, observations in a non-natural environment. I therefore also dedicate part of my current efforts to the implementation and validation of a mobile application that provides 24/7 objective, real-life data on human behaviour (BeHapp).