Assistant Professor | Clincian-Investigator, University Health Network
Suze G. Berkhout
Adult Psychiatry and Health Systems
MD, PhD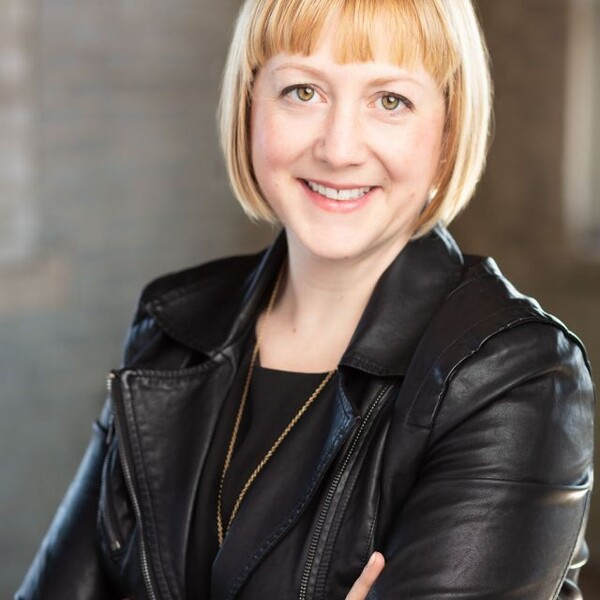 Location
UHN - Toronto General Hospital
Address
200 Elizabeth St., 8th Floor Eaton North, 228A, Toronto, Ontario Canada M5G 2C4
Appointment Status
Primary
Qualification
BMSc., Philosophy, Pharmacology & Toxicology, The University of Western Ontario (2004)
MD/PhD, Experimental Medicine (Philosophy), The University of British Columbia (2012)
FRCPC (Fall 2019)
Professional Memberships
Canadian Society for Women in Philosophy
Schizophrenia International Research Society
Canadian Philosophical Association
The Wilson Centre
Dr. Suze Berkhout is a clinician investigator with the University Health Network. She has expertise in feminist philosophy of science, feminist bioethics, and is increasingly engaged in the intersections of these areas with critical disability studies. Through these theoretical frames, she explores the unintended consequences of day-to-day medical practices, and the ways images, metaphors, and paradigms structure knowledge/power in health care settings, and how this is translated into the lived experience of individuals accessing health care services. Dr. Berkhout also has a strong interest in the ways in which technologies in biomedicine inform and shape concepts of self, identity, and contemporary understandings of what it means to be human. Dr. Berkhout uses critical qualitative research methodologies (ethnography, narrative, and multisensory methods) to carry out this work. Her early research tracked such issues within the field of HIV/AIDS care, and she has gone on to carry out work exploring issues of identity, self, and engagement in mental health services amongst a cohort of first episode psychosis service users. Her current and developing research interests combine many of the same themes and concerns within what is labelled treatment resistance (in both psychiatry and in areas of medicine such as transplantation). As a program of research, it explores the impact of health care practices, cultures, and emerging technologies on self and identity, the limits and boundaries of what has been termed the "curative imaginary" in medicine, and how notions of cure vs. harm, and treatable vs. resistant operate in various clinical settings. This research has the potential to better inform the development of services, examine structural challenges surrounding engagement in health care and adherence to medical advice, and locate unexplored critical decision points or moments in clinical pathways where care may inadvertently falter. She additionally carries out related work in the area of placebo and nocebo studies with Dr. Ada Jaarsma, Mount Royal University. Her work has been published in CMAJ; Medical Humanities; The International Journal of Feminist Approaches to Bioethics, Disability Studies Quarterly, and Culture, Medicine, and Psychiatry.
Research Synopsis
Feminist Philosophy of Science; Science and Technology Studies; Qualitative Research Methodologies; Feminist Bioethics; Psychosis; Treatment Resistance
Recent Publications
Berkhout, Suze G., Zaheer, Juveria, and Remington, Gary. "Identity, Subjectivity, and Disorders in Self in First Episode Psychosis." Culture, Medicine, and Psychiatry. 43(3): 442-467.
Berkhout, Suze G. and Jaarsma, Ada S. 2018. "Trafficking in Cure and Harm: Placebos, Nocebos, and the Curative Imaginary." Disability Studies Quarterly 38(4). http://dsq-sds.org/article/view/6369.
Berkhout, Suze G. 2018. "Paradigm Shift? Purity, Progress, and the Origins of First-Episode Psychosis." Medical Humanities. 3 Feb. 44: 172-180.
Berkhout, Suze G. 2017. "Hearing Between Wor(l)ds: Rhetorical Space and Disrupting Narratives in Medicine" CMAJ. 189(48): E1494-1496.
Berkhout, Suze G. 2014. "Bad Reputations: Memory, Corporeality, and Subjectivity Beyond Hacking's Looping Effects." PhaenEx: Journal of Existential and Phenomenological Theory and Culture. 9(2): 43-63.
Berkhout, Suze G. 2013. "Private Talk: Testimony, Evidence, and the Practice of Anonymization in Research." The International Journal of Feminist Approaches to Bioethics. 6(1): 19-45.
Berkhout, Suze G. 2012 "Reproductive Autonomy on the Cutting Edge." American Journal of Bioethics. 12(7): 59-61.
Berkhout, Suze G. 2008 "Buns in the Oven: Objectification, Surrogacy, and Women's Autonomy." Social Theory and Practice. 34(1): 95-117.

Appointments
Assistant Professor, University of Toronto, Department of Psychiatry
Honours and Awards
Name:
Description:
June 2019: Honourable Mention, Mary Seeman Award in Medical Humanities
June 2019: Nominated, Best Socio-Cultural Grand Rounds
April 2019: Schizophrenia International Research Society (SIRS) Travel Award
Sept 2018: Best Trainee Abstract, Canadian Academy of Psychosomatic Medicine
June 2017: Mary Seeman Award in Medical Humanities
June 2017: Best Resident Grand Rounds, CAMH
June 2017: Best Resident Psychotherapy Case Report
Sept 2016: Canadian Psychiatric Association Junior Investigator Research Forum
2005-2012: CIHR MD/PhD Studentship
2008-2011: MSFHR Senior Trainee award
2006-2008: MSFHR Junior Trainee award

Grants
University of Toronto Norris Scholar Award ($15,000)