Sanjeev Kumar
Geriatric Psychiatry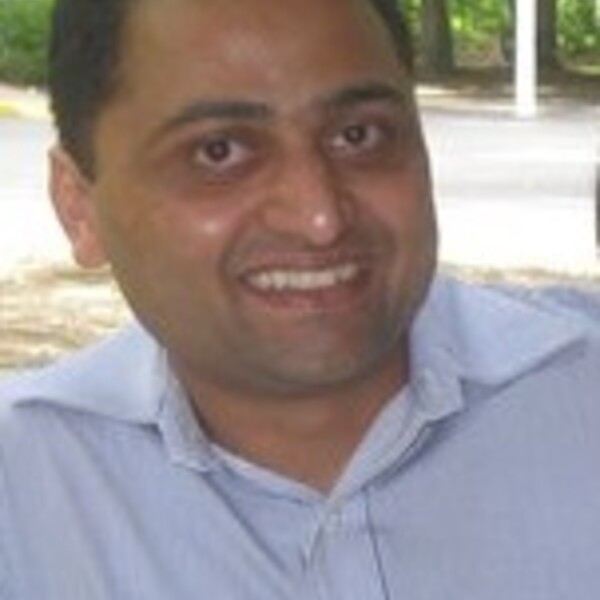 Location
Centre for Addiction & Mental Health
Address
80 Workman Way, Toronto, Ontario Canada M6J 1H4
Appointment Status
Primary
Dr. Kumar is Medical Head, Geriatric Clinical Research, at the Centre for Addiction and Mental Health. Dr. Kumar is also a Clinician Scientist and an Assistant Professor of Psychiatry at the University of Toronto.
Dr. Kumar obtained his medical Degree from Government Medical College Patiala, India. He completed his residency training in general psychiatry at Virginia Tech Carilion School of Medicine in USA, followed by clinical fellowship training in geriatric psychiatry at University of Pittsburgh, USA. He then completed a clinical research fellowship at the Centre for Addiction and Mental Health (CAMH) and University of Toronto and subsequently joined a staff psychiatrist position at CAMH. Dr. Kumar is a Fellow of the Royal College of Physicians and Surgeons of Canada. He is also Board certified in speciality of General Psychiatry and sub-speciality of geriatric psychiatry by American Board of Psychiatry and Neurology.
Research Synopsis
Dr. Kumar's research focuses on developing novel biomarkers and treatment interventions for patients with Alzheimer's disease. He is studying novel markers of neuroplasticity and cognition using Transcranial Magnetic Stimulation (TMS) and Transcranial Direct Current Stimulation (tDCS). He has been awarded NARSAD Young Investigator Award by Brain and Behavior foundation, USA to carry out research using repetitive TMS for treatment of Alzheimer's disease. He is also studying mechanisms and treatment interventions for neuropsychiatric symptoms of neurodegenerative disorders. He is the recipient of several local and international honors and awards.