Rodrigo Mansur
Neurosciences and Clinical Translation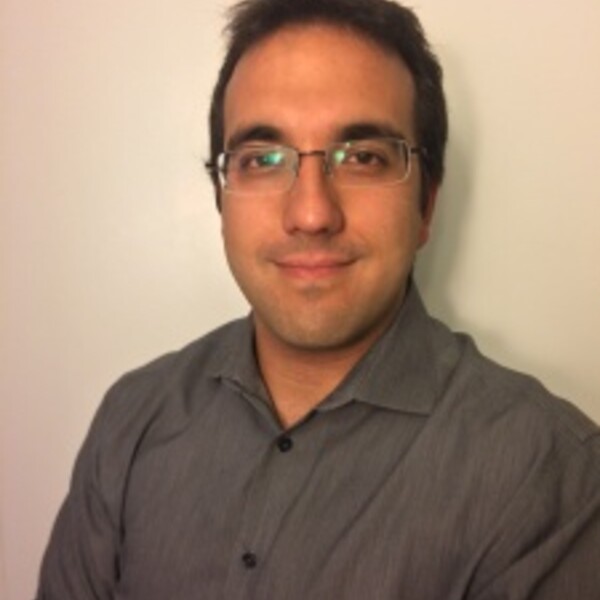 Location
UHN - Toronto Western Hospital
Address
399 Bathurst St, Toronto, Ontario Canada M5T 2S8
Appointment Status
Primary
Dr. Mansur is a staff psychiatrist at the University Health Network (UHN) in Toronto and an Assistant Professor in the Department of Psychiatry at the University of Toronto. Dr. Mansur completed his medical degree at the Universidade Federal de São Paulo/Escola Paulista de Medicina (UNIFESP/EPM), Brazil. He received his Psychiatry residency training and PhD at UNIFESP/EPM; and Fellowship training in Psychiatry at the University of Toronto. Dr. Mansur's research has focused primarily on investigations of etiological processes of mood disorders, using a combination of clinical and neurobiological methods, and the development and evaluation of mechanistically novel interventions for these conditions. Current targets of interest include the role of brain insulin signaling, which his team has explored using innovative approaches, such as functional magnetic resonance imaging and modern biomarkers techniques. Dr. Mansur also leads a clinical trials unit, designing and executing studies testing the potential of anti-diabetes and weight loss agents in the treatment of depression and bipolar disorder.
Research Synopsis
- Mood disorders
- Metabolic disorders
- Subtyping/stratification and domain-based strategies
- Biological substrates
Recent Publications
McIntyre RS, Berk M, Brietzke E, Goldstein BI, López-Jaramillo C, Kessing LV, Malhi GS, Nierenberg AA, Rosenblat JD, Majeed A, Vieta E, Vinberg M, Young AH, Mansur RB. Bipolar disorders. Lancet 2020 Dec 5;396(10265):1841-1856.
Mansur RB, Delgado-Peraza F, Subramaniapillai M, Lee Y, Iacobucci M, Nasri F, Rodrigues N, Rosenblat JD, Brietzke E, Cosgrove VE, Kramer NE, Suppes T, Raison CL, Fagiolini A, Rasgon N, Chawla S, Nogueras-Ortiz C, Kapogiannis D and McIntyre RS. Exploring Brain Insulin Resistance in Adults with Bipolar Depression using Extracellular Vesicles of Neuronal Origin. J Psychiatr Res. 2021 Jan;133:82-92.
Mansur RB, Lee Y, McIntyre RS, Brietzke E. What is bipolar disorder? A disease model of dysregulated energy expenditure. Neurosci Biobehav Rev. 2020 Jun;113:529-545.
McIntyre RS, Subramaniapillai M, Lee Y, Pan Z, Carmona NE, Shekotikhina M, Rosenblat JD, Brietzke E, Soczynska JK, Cosgrove VE, Miller S, Fischer EG, Kramer NE, Dunlap K, Suppes T, Mansur RB. Efficacy of Adjunctive Infliximab vs Placebo in the Treatment of Adults With Bipolar I/II Depression: A Randomized Clinical Trial. JAMA Psychiatry. 2019 May 8;76(8):783-90.
Mansur RB, Subramaniapillai M, Zuckerman H, Park C, Iacobucci M, Lee Y, Tuineag M, Hawco C, Frey BN, Rasgon N, Brietzke E, McIntyre RS. Effort-based decision-making is affected by overweight/obesity in major depressive disorder. J Affect Disord. 2019 Jun:256:221–227.
Honours and Awards
Name: 2019 - Academic Scholars Award (ASA), University of Toronto, Department of Psychiatry
Description:
Name: 2016 - Gerald L. Klerman Young Investigator Award of the Depression and Bipolar Support Alliance (DBSA).
Description:
Grants
2021-2026 Principal Investigator, Brain Insulin Sensitivity and Reward Behavior in Mood Disorders. Sponsors: Canadian Institute for Health Research (CIHR) and the Baszucki Brain Research Fund
2021-2024 Principal Investigator, Adjunctive Semaglutide for the Treatment of Cognitive Dysfunction in Major Depressive Disorder: a Randomized, Double-Blind, Placebo-Controlled Study. Sponsor: Physicians' Services Incorporated Foundation