Professor | Chair & Deputy Director – Campbell Family Mental Health Institute
Etienne Sibille
Neurosciences and Clinical Translation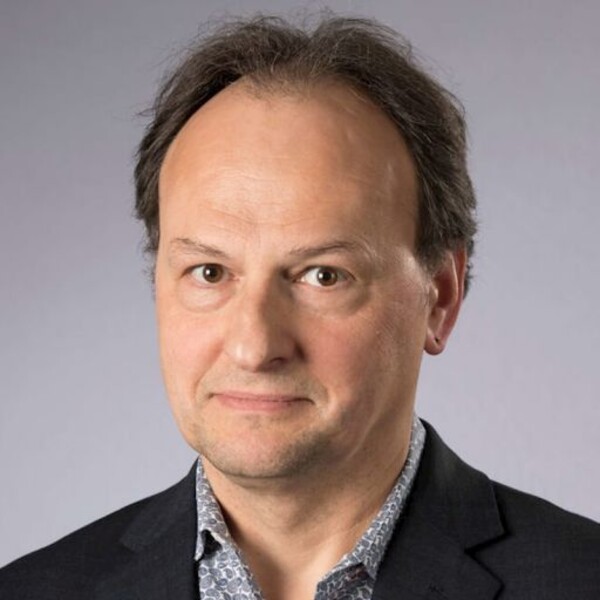 Location
Centre for Addiction & Mental Health
Address
250 College Street, Room 134, Toronto, Ontario Canada M5T 1R8
Appointment Status
Primary
Qualification
Cornell University Medical College, Ph.D.
Professional Memberships
American College of Neuropsychopharmacology
International College of Neuropsychopharmacology
Canadian Association for Neuroscience
American College of Neuropsychopharmacology
Dr. Etienne L. Sibille is a trained neuroscientist and molecular neuropharmacologist, with 20+ years of experience in rodent modeling and human postmortem investigations of neuropsychiatric disorders. Dr. Sibille is the Deputy Director and Senior Scientist in the Campbell Family Mental Health Research Institute and holds the Campbell Family Chair in Clinical Neuroscience at CAMH. He is also a Professor in the Department of Psychiatry and the Department of Pharmacology and Toxicology at the University of Toronto. He obtained his PhD from Cornell University followed by a post-doctoral training at Columbia University. Prior to CAMH, he held academic faculty positions at both Columbia and University of Pittsburgh.
Research Synopsis
The goals of my research program are to investigate the cellular and molecular mechanisms underlying major depressive disorders (MDD), life-long maturation or aging of the brain, and their respective interactions and, to use this knowledge to develop strategies for novel therapeutic approaches. To reach these goals, we use large-scale genomic, molecular and biostatistical approaches to characterize the primary pathology in human postmortem brain samples. Furthermore, we use relevant genetic and environmental mouse models to investigate causal links between the identified pathologies (e.g. BDNF/GABA dysregulations) and mood regulatory mechanisms. Finally we test novel therapeutic strategies at the behavioral and molecular/cellular levels.
Recent Publications
Gunduz-Cinar O, Brockway E, Lederle L, Wilcox T, Halladay L, Ding Y, Oh H, Busch E, Kaugars K, Flynn S, Limoges A, Bukalo O, MacPherson K, Masneuf S, Pinard C, Sibille E, Chesler E, Holmes A. Identification of a novel gene regulating amygdala-mediated fear extinction. Mol Psychiatry. 2018 Jan 8.
Nikolova Y, Misquitta K, Rocco B, Prevot T, Knodt A, Ellegood J, Voineskos A, Lerch J, Hariri A, Sibille E, Banasr E. Shifting Priorities: Highly conserved behavioral and brain network adaptations to chronic stress across species. Translational Psychiatry. 2018 Jan 22
Li G, Stephen M.R, Kodali R, Zahn N.M, Poe M.M, Tiruveedhula P.B, Huber A.T, Schussaman M.K, Qualmann K, Panhans C.M, Raddatz N.J, Baker D.A, Prevot T.D, Banasr M, Sibille E, Arnold L.A, Cook J.M. Synthesis of chiral GABAA receptor subtype selective ligands as potential agents to treat schizophrenia as well as depression. Archive for Organic Chemistry. Arkivoc 2018
Seney M.L, Huo Z, Cahill K., French L., Puralewski R., Zhang J., Logan R.W, Tseng G., Lewis D.A, Sibille E. Opposite molecular signatures of depression in men and women. Biol Psychiatry. 2018 Feb 19. pii: S0006-3223(18)30065-9.
Lissemore JI, Bhandari A, Mulsant BH, Lenze EJ, Reynolds III CF, Karp JF, Rajji TK, Noda Y, Zomorrodi R, Sibille E, Daskalakis ZJ, Blumberger DM. Reduced GABAergic Cortical Inhibition in Aging and Depression. Neuropsychopharmacology. Neuropsychopharmacology. 2018 May 17
Appointments
Campbell Family Mental Health Research Institute Chair (2014)
Honours and Awards
Name:
Description:
NIH/NIMH Independent Scientist Award
Outstanding Mentorship Award, University of Pittsburgh Department of Psychiatry
NARSAD Distinguished Investigator Award
Grants
CIHR Project Scheme - Molecular Rules in Brain Cell Microcircuits in Health and Disease (Principal Investigator)
Farncombe Institute - Gut Brain interactions (Principal Investigator)
NIH- 1 R01 - Neurocognitive and neuroimaging biomarkers (Co-Investigator)
NIH-1 R21 - Characterization and functional annotation of animal model resemblance to human studies (Co-Investigator)
CAMH Discovery Seed - Small molecules targeting reduced brain plasticity in psychiatric disorders (Principal Investigator)