Assistant Professor | Project Scientist
Thomas Prevot
Brain and Therapeutics - Neurobiology of Depression and Aging – Drug Development
PhD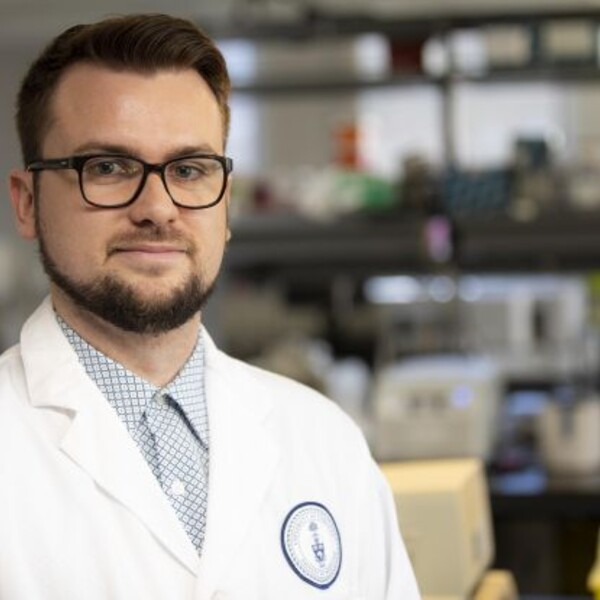 Location
Centre for Addiction & Mental Health
Address
250 College Street, Room 131, Toronto, Ontario Canada M5T 1R8
Appointment Status
Primary
Qualification
Dr. Prevot holds a PhD in neuropsychopharmacology from the University of Bordeaux (France).
Professional Memberships
Primarily, Dr. Prevot is a member of the Society for Neuroscience and the Society of Biological Psychiatry, among other memberships and contribution to scientific societies and ethic boards.
Dr. Prevot is a trained preclinical behavioral pharmacologist with expertise in rodent models of mood disorders and cognitive impairments. He received his training, during his PhD, at the University of Bordeaux (France), and continued with a postdoctoral fellowship under the supervision of Dr. Etienne Sibille at the Centre of Addiction and Mental Health (CAMH) in Toronto, Canada from 2016 to 2019. At the same time, he joined the Department of Psychiatry as a postdoctoral fellow, where he received the Most Accomplished Research Fellow Award and the Robin Hunter Award in 2019.
Research Synopsis
The goals of his translational research program are to investigate the cellular and molecular mechanisms underlying major depressive disorders (MDD), normal aging or pathological aging, and their respective interactions and, to use this knowledge to develop strategies for novel therapeutic approaches. To reach these goals, he employs interdisciplinary approaches to characterize the primary pathology in animal models, confirm its relevance in human database, and identify new avenues for therapeutic development. Then, combining his expertise in behavioral neuropsychopharmacology with computational approaches, chemistry, genetic or imaging through highly collaborative efforts, he uses preclinical models to develop treatment strategies with translational potential that can have an impact on societal mental health. His work is highly translational by nature, as he is now working at the interface between basic neuroscience identifying underlying mechanisms involved in psychiatric pathologies, and the pharmaceutical environment looking for the development of novel therapies to alleviate the burden caused by psychiatric disorders.
Recent Publications
Prevot TD., Sumitomo A., Tomoda T., Knutson DE., Li G., Mondal P., Banasr M. Cook J. and Sibille E. Reversal of age-related neuronal atrophy by α5-GABAA receptor positive allosteric modulation, 2020. Submitted to Cerebral Cortex
Prevot TD. and Sibille E. Altered GABA-Mediated Information Processing and Cognitive Dysfunctions in Depression and other Brain Disorders, Mol Psychiatry (2020). https://doi.org/10.1038/s41380-020-0727-3
Abela AR., Browne CJ., Sargin D., Prevot TD., Lambe E., Lê, AD and Fletcher PJ. Median raphe serotonin neurons promote anxiety-like behavior via inputs to the dorsal hippocampus, Neuropsychopharm. 2020. DOI:10.1016/j.neuropharm.2020.107985
Prevot TD., Misquitta K, Fee C.J, Newton D, Chatterjee D, Nikolova Y, Sibille E and Banasr M. Residual avoidance: A new, consistent and repeatable readout of chronic stress-induced conflict anxiety reversible by antidepressant treatment. Neuropharmacology. 2019. DOI: 10.1016/j.neuropharm.2019.05.005
Dominguez G., Henkous N., Prevot T., David V., Guillou J-L., Belzung C., Mons N., and Beracochea D. Sustained corticosterone rise in the prefrontal cortex is a key factor for chronic stress-induced working memory deficits in mice. Neurobiology of Stress, 2019,

https://doi.org/10.1016/j.ynstr.2019.100161
Appointments
The Department of Psychiatry, University of Toronto.
Honours and Awards
Name: IBRO Travel Award, Canadian Association for Neuroscience, Vancouver, BC, Canada 2018
Description:
Name: TPDA Travel Award to the Society for Neuroscience, SanDiego, CA, USA 2018
Description:
Name: Robin Hunter Memorial Travel Award, Department of Psychiatry, University of Toronto, 2019
Description:
Name: Most Accomplished Research Fellow, Department of Psychiatry, University of Toronto 2019
Description:
Name: Travel Award to the Society of Biological Psychiatry, New York, NY, USA (reported to 2021 because of COVID-19) 2020
Description:
Name: Travel Award to the Japanese Society of Neuroscience, Kobe, Japan 2020
Description:
Grants
| | |
| --- | --- |
| 2018 CAMH Discovery Fund Postdoctoral Fellowship competition, 1 year (65K CAD) | 2018-2019 |
| American Foundation for Suicide Prevention, Co-Investigator, 1 year (~CAD 130.000) | 2019-2020 |
| Breakthrough Challenge, CAMH Engage, Winner (CAD 10.000) | Oct 2019 |
| Weston Brain Institute (~$890K CAD) | 2020-2023 |