Katy Kamkar
Neurosciences and Clinical Translation
PhD, CPsych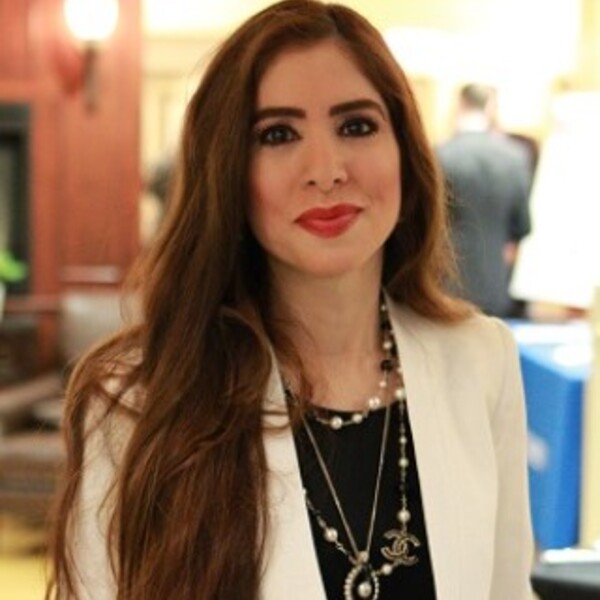 Location
Centre for Addiction & Mental Health
Address
455 Spadina Ave, 200, Toronto, Ontario Canada M5S 2G8
Appointment Status
Primary
Dr. Katy Kamkar, Ph.D., C. Psych., is a Clinical Psychologist at the Centre for Addiction and Mental Health (CAMH). She is an Assistant Professor within the Department of Psychiatry, University of Toronto.
Dr. Kamkar is Director - Badge of Life Canada (BOLC) which is a peer-led national charitable organization for Police and Corrections/First Responders across Canada who are dealing with psychological injuries suffered in the line of duty.
She is also Director - Operation Lifesaver Canada - Funded by the Railway Association of Canada and Transport Canada focusing on National Action Plan for Railway Suicide Prevention.
She is the Provincial Mental Health Advisor to St. John Ambulance Ontario's Council.
Kamkar is a Member of the Collaborative Centre for Justice and Safety (CCJS) Advisory Council and serving on the Canadian Institute for Public Safety Research and Treatment - National Policing Research Committee. She has been awarded the status of Fellow of the CCJS for strategic leadership at the board level of the University of Regina's research institute for her significant contributions to the wide range of innovative mental health programs that support Public Safety Personnel.
She is on the Editorial Board of the Journal of Community Safety & Well-Being (CSWB). Her Commentary "Trust Starts Within" published within CSWB: https://www.journalcswb.ca/index.php/cswb/article/view/68/128
She is within the Scientific Advisory Committee of Anxiety Canada; a Founding & Credentialed Member of the Canadian Association of Cognitive Behavioural Therapies (CACBT).
She provides Evidence-Based Assessment services, Independent Medical Evaluation, Disability Management services and Evidence Based Psychological Treatment for Mood and Anxiety Disorders, Trauma and PTSD, Occupational Stress Injuries to First Responders and on Psychological Distress in the Workplace.
Dr. Kamkar provides ongoing Education and Workshops to Ministries and Organizations (Local, National and International), including First Responders Organizations. Her areas include Workplace Mental Health, Stress/Anxiety Management, Work/Life Balance and Building Resiliency; Disability Management and Evidence-Based Best Practice Guidelines/Policies for Return To Work/Stay At Work for Workers with Mental Health Conditions; and on Occupational Trauma, Operational Stress Injuries and Resiliency.
Dr. Kamkar has made over 200 Media Appearances and has written close to 100 mental health articles/blogs for various comprehensive public resources and has provided numerous Public Relations / TV Media Work, including launching mental health series, being a former Health Blogger for CTV Health News and CP24 and currently a Mental Health Blogger for CAMH and other public resources.
Dr. Kamkar has also started Police Blog series: "Behind the Badge: Mental Health and Police Service" to further help reduce stigma of mental illness, promote mental health and positive cultural change. Her work with Police/First Responders has received international attention. She has been part of building the Toronto Police Service Competencies for Front Line and Leadership to achieve modernization efforts and strive towards a culture of excellence.
Dr. Kamkar was invited by The House of Commons' Standing Committee on Justice and Human Rights in Ottawa as part of its study of counselling and other mental health supports for jurors and to share her knowledge and expertise. She was also invited by The House of Commons' Standing Committee on Agriculture and Agri-Food in Ottawa as part of its study of mental health challenges that Canadian farmers, ranchers, and producers face.
Dr. Kamkar was also the Medical Practitioner for the Invictus Games Toronto 2017 and closely worked with Service Members/Veterans during the Invictus Games launched by Prince Harry.
Some of TV appearances: www.katykamkar.com/videos
Links to Police/First Responders Mental Health Blogs:
https://www.cos-mag.com/psychological-health-safety/columns/first-responders-suffering-from-moral-injury/
https://www.cos-mag.com/psychological-health-safety/columns/11-ways-to-boost-mental-health-in-the-workplace/
http://2017.camheducation.ca/2016/10/19/behind-the-badge-mental-health-and-the-police-service/
http://2017.camhblog.ca/2017/04/06/depression-and-police/
http://2017.camhblog.ca/2016/12/15/behind-the-badge-holiday-stress-and-police-service/
http://2017.camhblog.ca/2017/09/14/moral-injury/
http://2017.camheducation.ca/2017/10/20/invictus-games-resiliency-in-action/
http://2017.camhblog.ca/2017/11/22/compassion-fatigue/
Twitter: @DrKatyKamkar Linkedln: Dr. Katy Kamkar
Research Synopsis
Anxiety & Depression